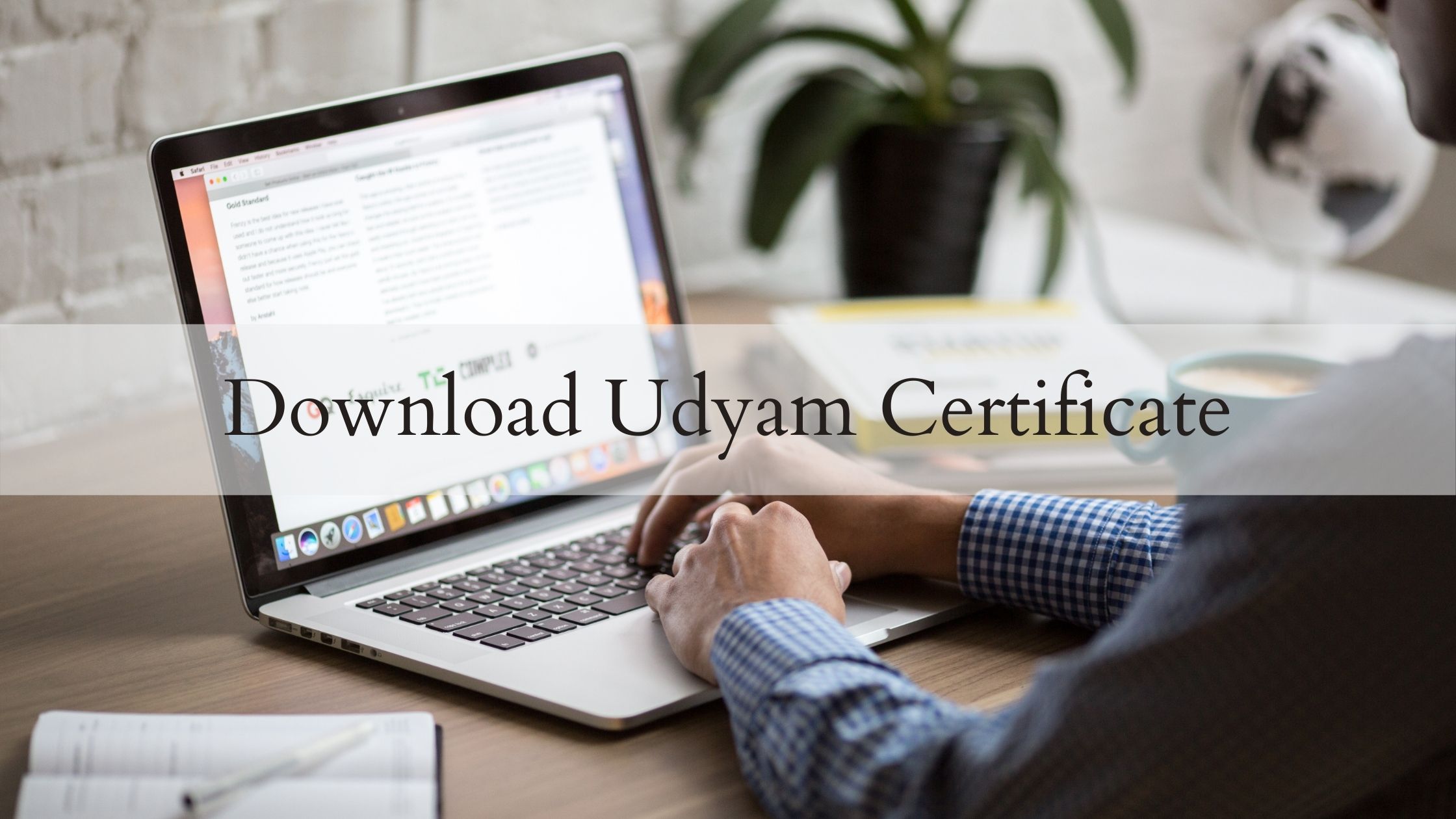 Download Udyam Registration Certificate online
Udyam Registration, also known as MSME registration is a government initiative for MSMEs. It helps to access a lot of benefits and subsidies to help establish themselves. After successfully completing the Udyam Registration process, a business owner can download Udyam Registration Certificate. This certificate serves as proof of their business's Udyam registration which lets them avail the benefits of UR. In this article, we will discuss the steps on how to download Udyam Certificate.


Udyam Registration
The Udyam registration certificate is an essential document that an enterprise must have to avail of the benefits offered under various government schemes and programs. It is also required for opening a bank account, obtaining loans, and participating in tenders.
Apply for Online Udyam registration Certificate
Step 1: Visit the Udyam registration portal


Step 2: Click on the 'Print Certificate' button.


Step 3: Provide your Udyam application number along with required detail


Step 4: Once you have verified that all the details on the certificate are correct, you can print it or save it on your computer for future reference.
Apply with us today and take your business to new heights.
Our platform offers a convenient and paperless solution for MSMEs to apply for Udyam registration and obtain their certificate. All you need to do is provide your Aadhaar number, PAN number, and other details such as the name and location of your enterprise, and we will take care of the rest.

By applying with us, you can enjoy the benefits of Udyam registration, such as access to government schemes and subsidies, lower interest rates on loans, and protection against delayed payments. You can also use your Udyam certificate as proof of registration when participating in tenders, opening a bank account, and obtaining loans.
One of the significant advantages of the online registration process is that it is entirely paperless. All the documents and details can be submitted online, and the certificate can be downloaded from the Udyam registration portal. The process is also quick and hassle-free, as the certificate is usually issued within one working day. Downloading your Udyam registration certificate online is a straightforward process that can be completed in just a few minutes. By following the steps outlined in this blog post, you can easily obtain your
Udyam registration certificate
and enjoy the benefits that come with it, such as access to government schemes and subsidies.
Youtube Channel: Udyam Register
Facebook Page: msmeregistrar.org