How to Find Lost / Forgot UAM / Udyam Registration Number
As per the notification dated 26.06.2020, all existing MSME companies must register /convert to new udyam immediately. As per the new law, every business unit registered under MSME / Udyog Aadhaar shall be treated as a valid MSME up to 31st March 2021. It means that all existing MSME Companies must register/convert on or before 31st Mar 2021 to enjoy the MSME Benefits.


Udyam Registration
The notification issued by the Government says that from July 01, 2020, an MSME will be known as udyam, and the enrolment or the registration process will be known udyam Registration.


Udyam Registration Number
On registration, an enterprise (referred to as "Udyam" in the Udyam Registration portal) will be assigned a permanent identity number to be known as "'Udyam Registration Number". An e-certificate, namely, "Udyam Registration Certificate" shall be issued on completion of the registration process.

It is a unique 12 digit number for micro, small and medium enterprises in India. Just like there is an Aadhaar Card for a citizen and it has a 12 digit code, a Udyog Adhaar is for MSME. This 12 digit number contains all the information about micro, small and medium enterprises.



Applying for Udyam Registration
Udyam registration is a government initiative for the registration of micro, small and medium enterprises (MSMEs) in India. It offers various benefits and subsidies to registered enterprises. To apply for Udyam registration, you can follow the steps mentioned below

You just have to simply fill the form and enter the details and our professional experts will process the application in no time.

An effort by the Indian government called Udyam registration aims to encourage and promote MSMEs in India. It provides registered businesses with a variety of advantages and subsidies, including simple credit access, government programmes, and subsidies, among others. It is crucial to register with Udyam if you intend to launch an MSME.

Any new business owner wishing to launch an MSME in India must register with Udyam. You can easily apply for Udyam registration and take advantage of the perks and subsidies provided by the government by following the above instructions and going to the official Udyam registration portal.

Do check our Youtube Channel and do subscribe it: Udyam Register
Facebook Page: msmeregistrar.org
Apply For Udyam Registration
Re register Under Udyam
Know About Your NIC Code
Udyam Registration Benefits
What is Udyog Aadhar Memorandum? Benefits, Documents, Registration Process
MSME Loan Know How to Apply for MSME Loan
What is the Full form of MSME?
QUICK LINKS
TRACK ORDER
BLOG
ENQUIRY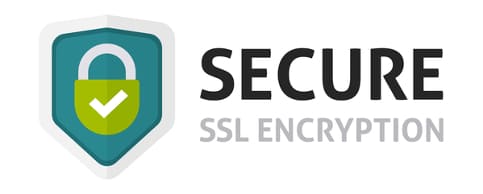 ---
LAST UPDATED ON : 03/10/2023
WEBSITE MAINTAINED BY MSME REGISTRAR
---
THIS WEBSITE IS A PROPERTY OF A CONSULTANCY FIRM, PROVIDING CONSULTANCY SERVICES. WE EXPRESSIVELY DECLARE THAT WE ARE PRIVATE CONSULTANTS. WE HAVE NO RELATION OR WE DO NOT REPRESENT ANY GOVERNMENT OFFICIAL OR ANY GOVERNMENT DEPARTMENT