How to Find Lost / Forgot UAM / Udyam Registration Number
Have you registered your business under Udyam and forgot your Udyam Number ? In this busy life, it is normal for people to lose Udyam/UAM Number. In this blog we have explained how you can get your Udyam number to print Udyam Certificate so that you can continue availing the benefits of Udyam registration or edit the details if you want.


Udyam Registration
Udyam Registration is the new process introduced by the Ministry of Micro,Small and Medium enterprises to register MSME business in India. Government has introduced this process in order to facilitate ease of doing business. The enterprises are assigned status on the basis of investment in plant & machinery equipment and turnover during the financial year.


Forgot UAM / Udyam Registration Number
Step 1: Click on the Udyam Registration Portal


Step 2: Choose the option whose number you want to recover i.e, Udyam Registration or Udyog Aadhaar Memorandum.


Step 3: Select the OTP option i.e, by Email or Mobile Number.


Step 4: Enter mobile number or Email in which you want to receive OTP.


Step 5: After clicking on the 'Validate & Generate OTP' button, you will receive OTP on selected option.


Step 6: Enter OTP and click on the 'Validate OTP' button. When your OTP is successfully matched, you will get all registered numbers.
Apply for Udyam Registration Now !
We are ISO Certified Private Consultants who provide services for Udyam Registration. We offer various services for Udyam Registration. For example getting registered under Udyam for any entities like Proprietorship firm, Private Company, Public Limited Company or Others. We also provide services for Update Udyog aadhaar, Print Udyog Aadhaar etc.

You just have to simply fill the form and enter the details and our professional experts will process the application in no time.

For those who have already registered under Udyog/Udyam can re-register in Udyam.

If you still have any any issues related to Udyam Registration ,you can contact to us through our enquiry form and follow us on:

Youtube Channel: Udyam Register
Facebook Page: msmeregistrar.org
Apply For Udyam Registration
Re register Under Udyam
Know About Your NIC Code
Udyam Registration Benefits
What is Udyog Aadhar Memorandum? Benefits, Documents, Registration Process
MSME Loan Know How to Apply for MSME Loan
What is the Full form of MSME?
QUICK LINKS
TRACK ORDER
BLOG
ENQUIRY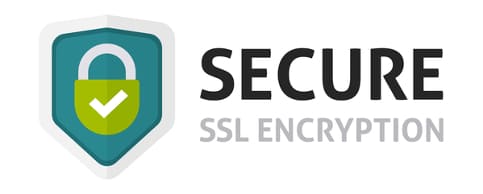 ---
LAST UPDATED ON : 05/02/2023
WEBSITE MAINTAINED BY MSME REGISTRAR
---
THIS WEBSITE IS A PROPERTY OF A CONSULTANCY FIRM, PROVIDING CONSULTANCY SERVICES. WE EXPRESSIVELY DECLARE THAT WE ARE PRIVATE CONSULTANTS. WE HAVE NO RELATION OR WE DO NOT REPRESENT ANY GOVERNMENT OFFICIAL OR ANY GOVERNMENT DEPARTMENT