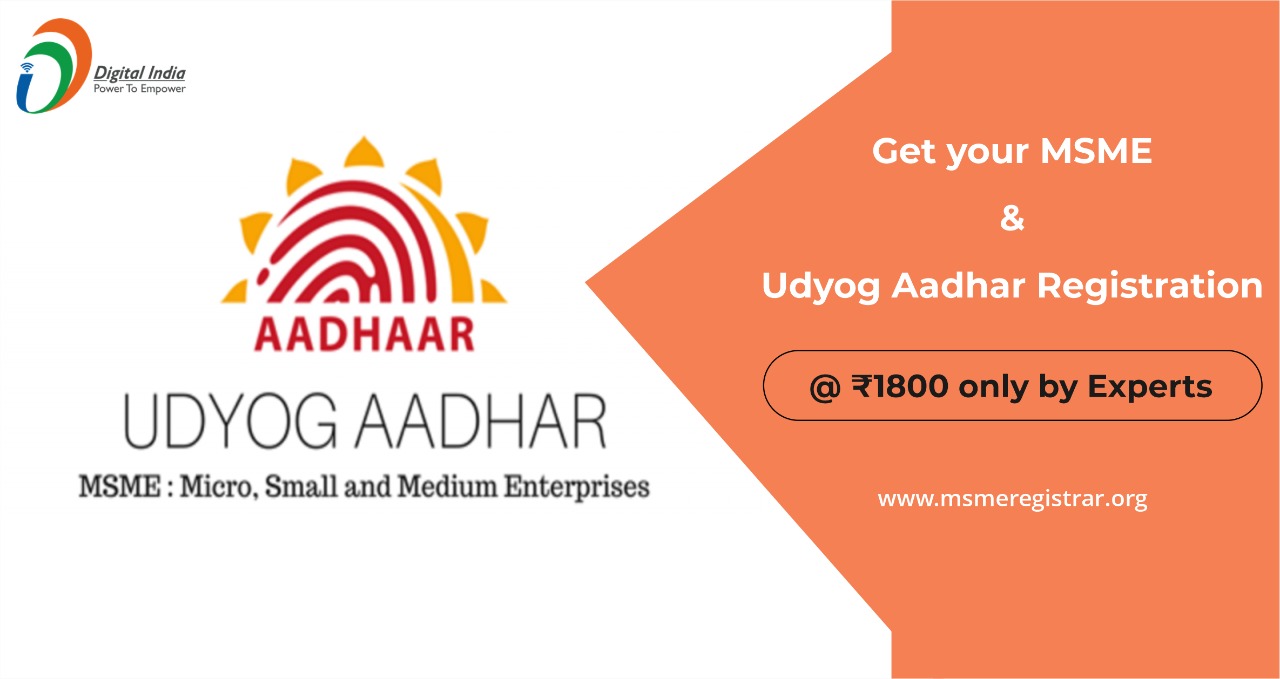 Get your MSME/ Udyog Aadhar Registration @ Rs 1800 only by Experts
According to CII (Confederation of Indian Industry), MSME or Micro Small and Medium enterprises form up to 63.4 million units. These sectors contribute up to 6.11 % of the manufacturing GDP and 24.63% of the GDP from services as well as form up to 33.4 % of India's manufacturing output. They also make up to 45% of the total manufacturing output for exports providing employment to around 120 million persons in India.

So, with the above-stated data, it is clearly seen that they form the backbone of the Indian economy. To encourage these small business sectors, the Government of India launched the MSME Act in 2006 which has been changed in 2015 to Udyog Aadhar.
What is Udyog Aadhar Registration or MSME Registration?
As the MSME sector plays an important role in the growth and development of the Indian economy, the government has launched Udyog Aadhaar Registration or MSME Registration. Once your business is registered with Udyog Aadhaar you can avail of various benefits and schemes introduced by the government for the growth of these sectors such as cheap loans, MSME only tenders, cheap electricity, etc.

Udyog Aadhar is a 12 digit unique identification number for MSME sectors provided by the Ministry of Micro, Small and Medium enterprises once the registration is done. It is also known as Aadhaar for Business.


Who can apply for Udyog Aadhar registration?
Business entities such as sole proprietorship, Hindu undivided family, partnership firm, private limited company, an association of persons, cooperative societies, or any other enterprise can apply for this registration. We can say that almost any type of business entity can apply and obtain the Udyog Aadhaar Registration or MSME Registration.


What are the benefits of Udyog Aadhar registration?


Once you register your business with Udyog Aadhar, you can avail all the benefits provided under this scheme. Some of them are as follows:-


You can get loans at a cheaper rate of interest compared to the market rate of interest.
If you are registered under Udyog Aadhar then obtaining a Government certificate and licenses will become easy. You can also apply for reimbursement of such expenses from the government if you have paid for any of these Government licenses out of your own pocket.
You can avail MSME only tenders.
You can get up to 50% off on patents in case you want to get your technology patented.
You will also get protection against delayed payments.
You will also get subsidized rates for electricity.



How you can obtain MSME or Udyog Aadhar Registration Certificate?
You can avail all the benefits of Udyog Aadhaar registration once registered and it is mandatory for micro, small, and medium enterprises to register under Udyog Aadhar.

Now you have two options, either register yourself by going to the official Government website and do MSME Registration for free or you can take the help of professionals or experts for such registration. We at msmeregistrar.org will help you with your Udyog Aadhar Registration effectively and efficiently as we are the best MSME Registration consultant in the market.
Now, you might be thinking why us?


The answer is much simpler than you think. We at msmeregistrar.org provide the,

Best service
Lowest cost guaranteed with no hidden charges @ Rs 1800 only.
Expert assisted guidance
Cost-effective and time-saving



Instant MSME/Udyog Aadhar Registration Process
Step 1: Visit the MSME Registration Official Website
Step2: Fill all the details on MSME Form
Step3: Make the online payment for your MSME Application
Step4: One of the registration executives will process your MSME application
Step5: In 1-2 working days you will receive your Udyog Aadhar/ MSME certificate in your registered e-mail address
Even though the MSME Registration for small businesses through the official website is free, it is always advised to take the help of professionals and experts in these legal matters. While doing your business registration yourself you may face many problems as there are various steps in which you will have to do everything from filing the application form to submitting documents, generating OTP, etc. and if you somehow make an error then it will cost a lot of time. We all know "time is money" so instead of wasting your time you can reach us and our professionals will do the needful. Our professionals will do a,

A thorough data check of the files you send,
After that, we will file and process your application,
Finally, you will receive your certificate via mail.


If you approach any CA or any lawyer they will definitely charge you more than rupees 5000 for their services and you might even have to visit their office which is not a really great option as the whole nation is under Covid-19 lockdown.

But we, on the other hand, will register your business at the meager cost of rupees 1800 only as of the fee for MSME Registration where you do not even have to visit the office as everything will be done online. Our main goal is to provide solutions to all your legal needs at affordable rates.

Hence, instead of waiting and pondering on this matter, reach out to us at msmeregistrar.org and get the help of experts and professionals.

For any queries related to MSME/Udyog Aadhar certificate, just fill the form and our executive will reach you through a MSME helpline number.
Apply For Udyam Registration
Re register Under Udyam
Know About Your NIC Code
Udyam Registration Benefits
What is Udyog Aadhar Memorandum? Benefits, Documents, Registration Process
MSME Loan Know How to Apply for MSME Loan
What is the Full form of MSME?
QUICK LINKS
TRACK ORDER
BLOG
ENQUIRY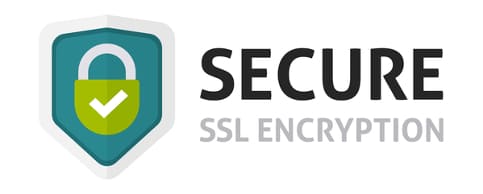 ---
LAST UPDATED ON : 03/10/2023
WEBSITE MAINTAINED BY MSME REGISTRAR
---
THIS WEBSITE IS A PROPERTY OF A CONSULTANCY FIRM, PROVIDING CONSULTANCY SERVICES. WE EXPRESSIVELY DECLARE THAT WE ARE PRIVATE CONSULTANTS. WE HAVE NO RELATION OR WE DO NOT REPRESENT ANY GOVERNMENT OFFICIAL OR ANY GOVERNMENT DEPARTMENT