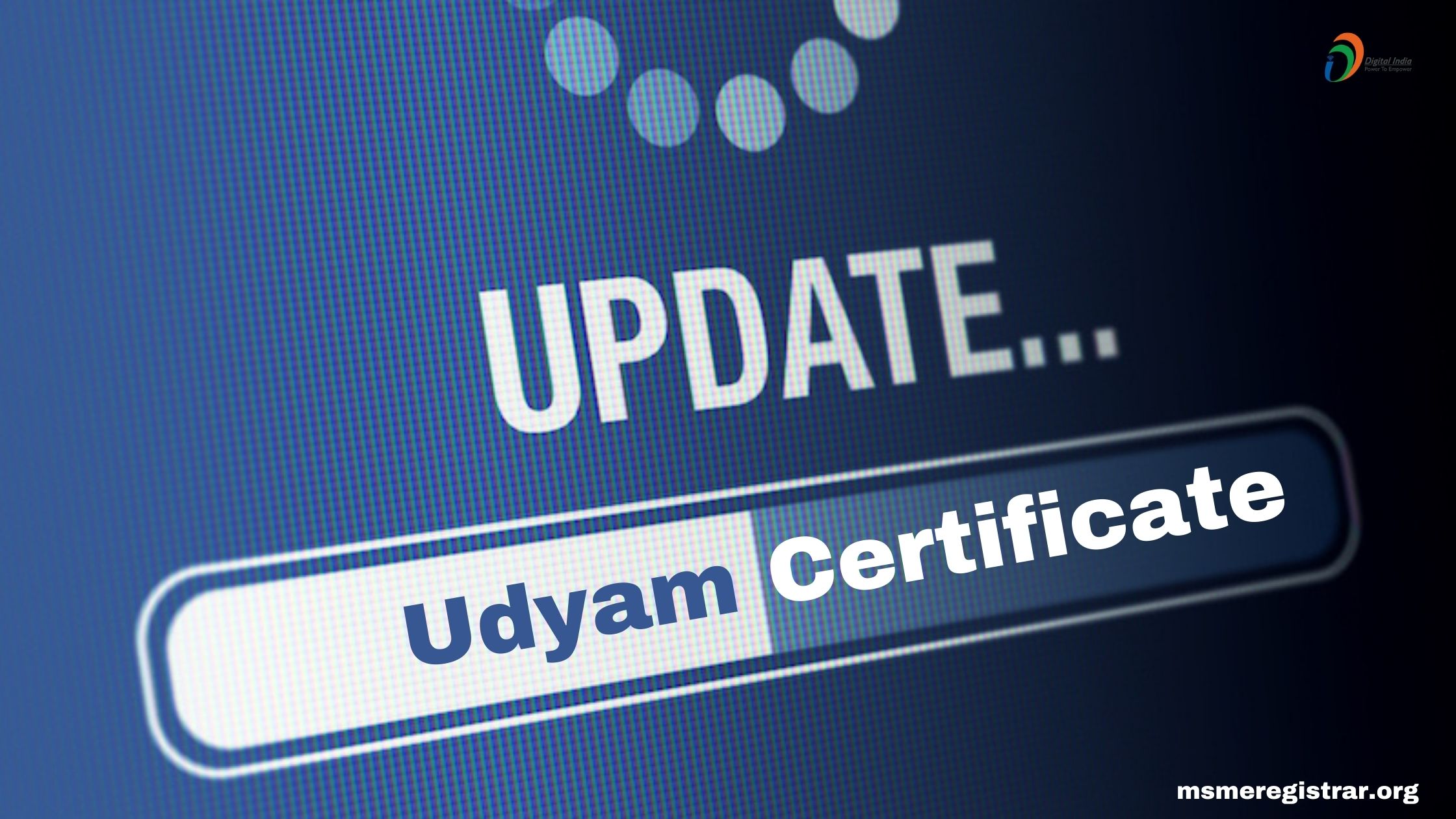 Udyam Certificate - How to Update Udyam Certificate Online ?
Have you already enrolled in Udyam Registration ? More than 4 Lac+ applicants have enrolled in Udyam registration. But there are many applicants who want to change some information or edit details after getting the Udyam Certificate. Some applicants even have queries like why can't they Update their name, State and District etc. In this blog we have discussed how you can Update Udyam Certificate.


Udyam Registration Definition
Udyam registration has been introduced to simplify the process of registering MSME in India. The Government of India has introduced many schemes and reforms in order to benefit the small medium scale business individuals or organisations.


Udyam Certificate
Udyam Certificate is the unique number provided to individuals or organisations who register in Udyam through Udyam Registration Portal.It is a proof to certify the business that is awarded to business owners after registering MSME. It is 14 digit number in the format of UDYAM-UP-00-XX-123456.
How to Update Udyam Certificate Online?
Step 1: Visit the Udyam Registration portal.


Step 2: Click on the Update Udyam Certificate tab.


Step 3: Enter the details in the form and Udyam registration Number


Step 4: Enter the Mobile number or email address (previously mentioned in the Udyam Registration form) in which you want to receive OTP. You will receive the OTP in the registered email address or Mobile No.


Step 6: Make the Payment for the process of the application online.


Step 7: One of our executives will get in touch with you and you will have to share the OTP with them for the further process of your application.


Step 8: You will receive the Updated Udyam Certificate in the registered email address.

Note 1: You must share your OTP with our representative to proceed your application.

Note 2: You cannot update Applicants name, State, District in the Udyam Certificate. If you want to update PAN no in the certificate you can only Update PAN no in some special cases.


Benefits of Udyam Certificate Update
There are many benefits of an Update Udyam Certificate. The main and most important benefit of Udyam Certificate is that you can easily get bank loans from banks for your business as it will prove the ownership of the particular individual. Also, they can avail many other benefits of Udyam Certificate which are mentioned below :


Any refund referral would be assured.


Once you've registered for Udyam, it's easier to start a business account


You can enroll for the widespread trade fairs clearly without a doubt once you have your Udyam registration number. Similarly, with reference to trade fairs, you must stick up to trade fairs.


Your company will be able to file under both state and central government strategies.


As an enrolled business, it will become less complex to get bank loans for your business.


A guaranteed free home loan which offers fewer problems


Concession on electricity bills will be availed.
Who are we?
We are Private Consultancy that provide consultancy for Udyam Registration. We have a group of professional consultants who will assist you in the update process of the Udyam Certificate. We provide services for Udyam registration. Here are the various services we offer:-

Udyam Registration
Update Udyog Aadhaar
Registration of existing udyog Aadhaar
Print Udyog Aadhaar

If you still have any issues related to Udyam Registration, you can contact to us through our enquiry form and follow us on:

Youtube Channel: Udyam Register
Facebook Page: msmeregistrar.org
Apply For Udyam Registration
Re register Under Udyam
Know About Your NIC Code
Udyam Registration Benefits
What is Udyog Aadhar Memorandum? Benefits, Documents, Registration Process
MSME Loan Know How to Apply for MSME Loan
What is the Full form of MSME?
QUICK LINKS
TRACK ORDER
BLOG
ENQUIRY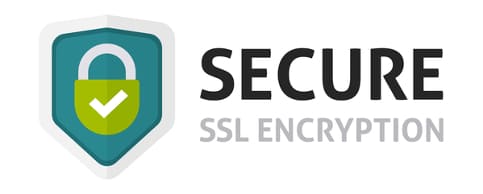 ---
LAST UPDATED ON : 29/05/2023
WEBSITE MAINTAINED BY MSME REGISTRAR
---
THIS WEBSITE IS A PROPERTY OF A CONSULTANCY FIRM, PROVIDING CONSULTANCY SERVICES. WE EXPRESSIVELY DECLARE THAT WE ARE PRIVATE CONSULTANTS. WE HAVE NO RELATION OR WE DO NOT REPRESENT ANY GOVERNMENT OFFICIAL OR ANY GOVERNMENT DEPARTMENT