What is Udyam Registration?
Udyog Aadhar Registration will now be called as Udyam Registration. This Registration is an easy process for all units which are eligible to get covered under the new definition of MSME's provided by the GOVERNMENT OF INDIA.

Every Startup and MSME Companies get benefit of the various schemes launched by Government by getting themselves registered under New MSME Legislations. msmeregistrar.org will register you as a udyam Company very easily. This udyam Registration will give you more benefits to enjoy the Government Schemes.
Meaning of Udyam
The notification issued by the Government says that from July 01, 2020, an MSME will be known as udyam, and the enrolment or the registration process will be known udyam Enrollment Registration.
Benefits of Udyam Registration
To avail the following benefits MSME / Subsidies/ Low Interest Loans / Collateral Free Loans/etc, you have to register under new udyam Scheme on
msmeregistrar.org
Interest rate Subsidy on Bank loans
Collateral free loans from banks
Protection against delayed payments, against material / services supplied
Special beneficial reservation policies in the manufacturing/ production sector
Ease of obtaining registrations, licenses and approvals.
Msme Registered entity gets eligible for CLCSS (credit linked capital subsidy scheme)
International trade fair special consideration
Government security deposit (EMD) waiver (Useful while participating tenders)
Electricity bills concession
Stamp duty and registration fees waiver
ISO certification fees reimbursement
Direct tax laws rules exemption
NSIC performance and credit rating fees subsidy
Patent registration subsidy
Barcode registration subsidy
Industrial Promotion Subsidy (IPS) Subsidy Eligibility
Udyam Registration Due Date
As per the notification dated 26.06.2020, all existing MSME companies must register /convert to new udyam immediately. As per the new law, every business unit registered under MSME / Udyog Aadhaar shall be treated as a valid MSME up to 31st March 2021. It means that all existing MSME Companies must register/convert on or before 31st Mar 2021 to enjoy the MSME Benefits.
New Definition of MSME under Udyam
Micro units
: MSMEs will now be called Micro units if they have investments up to Rs 1 crore and turnover of less than Rs 5 crore. The definition earlier was on investment criteria of up to Rs 10 lakh for Service MSMEs earlier and Rs 25 lakh for manufacturing.
Small units
: For an MSME to be defined as a Small unit, its investment limit has been raised from Rs 5 crore to Rs 10 crore with a turnover of less than 50 crore. This applies to all MSMEs including the Service enterprises which earlier came under-investment of up to Rs 2 crore.
Medium units
: Enterprises with investments up to Rs 50 crore with a turnover of less than Rs 250 crore will now be called Medium units. Earlier, the investment limit for Medium units was up to Rs 10 crore and Service enterprises up to Rs 5 crore.
| Enterprise | Turnover | Investment |
| --- | --- | --- |
| Micro | Not more than 5 Cr. | Not more than 1 Cr. |
| Small | Not more than 50 Cr. | Not more than 10 Cr. |
| Medium | Not more than 250 Cr. | Not more than 50 Cr. |
Udyam Registration Process
It is very simple. Go to msmeregistrar.org and fill up the simple form to get the registration.
Apply For Udyam Registration
Re register Under Udyam
Know About Your NIC Code
Udyam Registration Benefits
What is Udyog Aadhar Memorandum? Benefits, Documents, Registration Process
MSME Loan Know How to Apply for MSME Loan
What is the Full form of MSME?
Tags Benefits of Udyam Registration, Udyam Registration Services, Meaning of Udyam, micro small and medium enterprises, msme certificate Registration, MSME companies, msme helpline no Registration, msme india Registration, MSME Latest News, MSME Registration, Register udyam Company, Registration Certificate, ssi online registration Registration, uam login Registration, Udyam Authentication, Udyam Certificate, Udyam Company, Udyam Latest News, Udyam Parichay, Udyam Portal Integration, Udyam Registration, Udyam Registration Due Date, Udyam Registration for Health Care, Udyam Registration for Hospitals, Udyam Registration for Manufacturers, Udyam Registration for Service Industry, Udyam Registration for SSI, Udyam Registration for Traders, Udyam Registration in Chennai, Udyam Registration India Online, Udyam Registration Number, Udyam Registration Online for Startup and MSME Companies, Udyam Registration Portal Online, Udyam Registration Process, Udyam Registration Scheme, Udyam Registration Services Online, udyog aadhaar Registration, Udyog Aadhar Registration, What is Udyam Registration, how to register under udyam, udyam registration fee, udyam registration form, udyam registration form, Benefits Udyam Registration, Udyam Registration Services online, Meaning of Udyam in hindi, micro small and medium enterprises registration, online msme certificate Registration, MSME companies registeration, msme helpline no Registration, msme india Registration, MSME Latest News, MSME Registration, Register udyam Company, Registration Certificate, ssi online registration Registration, uam login Registration, Udyam Authentication, online Udyam Certificate, online Udyam Company, online Udyam Latest News, Udyam Parichay, online Udyam Portal Integration, online Udyam Registration, Udyam Registration Due Date, Udyam Registration for Health Care, Udyam Registration for Hospitals, online Udyam Registration for Manufacturers, Udyam Registration for Service Industry, Udyam Registration for SSI, Udyam Registration for Traders, Udyam Registration in Chennai, Udyam Registration India Online, Udyam Registration Number, Udyam Registration Online for Startup and MSME Companies, Udyam Registration Portal Online, Udyam Registration Process, Udyam Registration Scheme, Udyam Registration Services Online, online udyog aadhaar Registration, Udyog Aadhar online Registration, What is Udyam Registration in hindi, how to register under udyam online, udyam registration fee, udyam registration form online
QUICK LINKS
TRACK ORDER
BLOG
ENQUIRY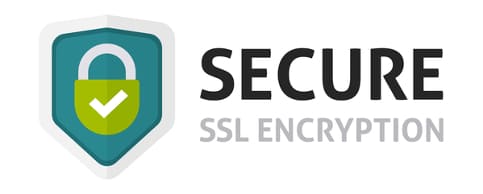 ---
LAST UPDATED ON : 05/02/2023
WEBSITE MAINTAINED BY MSME REGISTRAR
---
THIS WEBSITE IS A PROPERTY OF A CONSULTANCY FIRM, PROVIDING CONSULTANCY SERVICES. WE EXPRESSIVELY DECLARE THAT WE ARE PRIVATE CONSULTANTS. WE HAVE NO RELATION OR WE DO NOT REPRESENT ANY GOVERNMENT OFFICIAL OR ANY GOVERNMENT DEPARTMENT