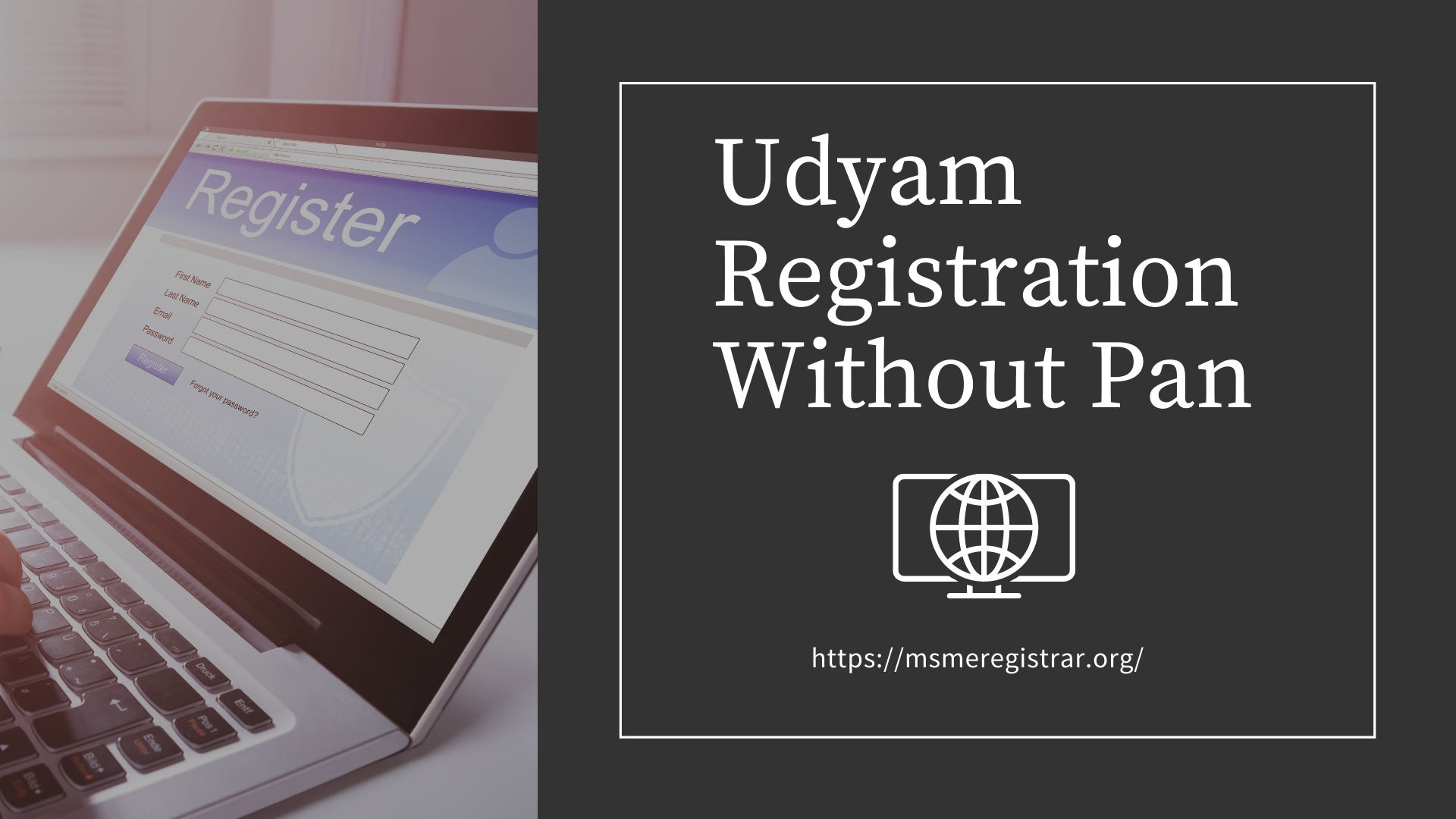 Udyam Registration Without Pan
On July 01, 2020, the Government of India declared a new online process of MSME registration known as 'Udyam Registration' for the enterprise.

The government introduced this process to simplify the registration procedure for startups, entrepreneurs and promote ease of doing business.

And as per the notification of the Ministry of MSME, all existing enterprises registered under EM–Part-II or UAM (MSME/ Udyog Aadhaar) shall register again on the Udyam Registration portal on or after the 1st of July 2020.

Any enterprise business who intends to establish a micro, small or medium enterprise may file Udyam Registration online through Udyam portal.

Udyam Registration portal is a new MSME single-window portal, for registration, with no documents required to upload or attach any papers, certificates, or proof.

And all the existing MSME enterprises and businesses must re-register/convert to Udyam on or before 31st March 2021 to enjoy the MSME Benefits.
What is Udyam Registration and when was it established?
Udyam Registration is a new single window, quick and easy online process for enterprise registration under the Ministry of Micro, Small, and Medium Enterprises.

The new MSME registration process is a fully self-declared, paperless portal, where there are no documents required. The new MSME registration portal is known as the Udyam registration portal.

After the Udyam registration, registered enterprises are given a permanent identification registration number which is known as Udyam registration number (URN), and the e-certificate is known as the Udyam registration certificate.

The Udyam registration process was established on July 1, 2020. Any enterprise can do the online registration process under MSME through this Udyam portal.


Benefits of Udyam Registration
There are many benefits for an organization for registering under Udyam. The Government of India is focusing on the growth of small-medium enterprises. A few of the Udyam benefits are listed below.


Easy to get bank loans for business
Income tax rebates or tax refund
Uplift your credit profile
Helps in getting other licenses, certifications, and approvals
Concession on electricity bills
Eligible to get government tenders
Reimbursement of ISO Certification
Qualified for International Trade Fairs
Entitled for various Government schemes
Eligible for Industrial Promotion Subsidy
Documents required for Udyam Registration
These are the important documents that are required for Udyam registration on the Udyam portal:


Aadhaar Number

Aadhaar number is mandatory for all firms that intend to register under Udyam.


PAN Number

PAN card is mandatory for Partnership, Pvt Ltd, Public Ltd, Society, OPC, LLP company, who are willing to register under MSME.

Only proprietorship firms can register without a pan all others can't register without a pan number.


GSTIN Number

Aadhaar and Permanent Account Number (PAN) is a must for registration of companies under Udyam. Organizations will have to specify the Aadhaar, and PAN while filling the Udyam registration certificate.
Earlier, on Udyog Aadhaar registration portal it was not mandatory for these organizations to mention the PAN number in the registration process.

However, since it will be compulsory for any enterprise to have a PAN number under the GST, in the process of registration.

Apart from the Permanent Account Number (PAN) and Aadhaar, you need to mention your bank details on the Udyam registration portal.
Apply for Udyam Registration without PAN Today!
After reading this article, you must have understood the process of registration, and its benefits and its significance of having a Udyam Registration Certificate for your business.

Now proprietorship firms can easily register under MSME without PAN. As the Udyam Registration online process is very simple and any proprietor business owner can easily register their enterprise under the Ministry of MSME.
How to register for Udyam Registration without PAN Card
Click here to get started for Udyam registration.

Just fill the Udyam registration application form carefully and avoid any spelling mistakes. Make the payment for the application. In 1-2 hours you will get your registered udyam certificate on your email address.

From the Udyam registration certificate makes sure to utilize all the benefits the government provides to MSMEs.

Feel free to contact our executive through inquiry form.


Apply For Udyam Registration
Re register Under Udyam
Know About Your NIC Code
Udyam Registration Benefits
What is Udyog Aadhar Memorandum? Benefits, Documents, Registration Process
MSME Loan Know How to Apply for MSME Loan
What is the Full form of MSME?
QUICK LINKS
TRACK ORDER
BLOG
ENQUIRY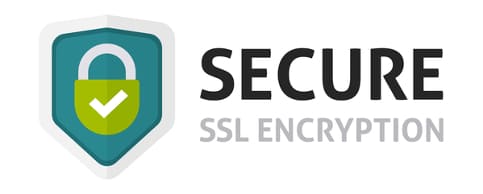 ---
LAST UPDATED ON : 03/10/2023
WEBSITE MAINTAINED BY MSME REGISTRAR
---
THIS WEBSITE IS A PROPERTY OF A CONSULTANCY FIRM, PROVIDING CONSULTANCY SERVICES. WE EXPRESSIVELY DECLARE THAT WE ARE PRIVATE CONSULTANTS. WE HAVE NO RELATION OR WE DO NOT REPRESENT ANY GOVERNMENT OFFICIAL OR ANY GOVERNMENT DEPARTMENT