Update Udyog Aadhaar Registration Certificate
To update Udyog Aadhaar Certificate, applicants can visit our website. They just have to fill the form correctly, and one of the executives will process their application. And make the necessary modification in the certificate as per the requirement.

Udyog Aadhaar registration is the old process of registering business as MSME which will be only valid till 31st March, 2021. For those who are already registered their business as Udyog have to update their certificate in Udyam on or before the last date provided by the Government.

Udyam Registration is the new process announced by the Ministry Of MSME to register their business as MSME. This process has been announced in order to make the growth of business both nationally or internationally. It was issued on 26th June, 2020 by the Government of India and came into existence from 1st july, 2020.
Re-register Under Udyam
To Update Udyog Aadhaar Registration Certificate one has to follow these simple and easy steps


Register easily through the Udyam Registration website.


After entering the previous Udyog Aadhaar Number, fill the form with required details.


Make sure the entered details are correct and make the online payment for the registration process.


One of our Udyam Experts will process your application.


You will get the updated Udyog certificate on your registered email address within 1-2 hours.
Why Do You Need To Update Udyog Aadhaar ?
Before the initiation of Udyam registration there were quite a lot of documents required in order to register as MSME. But the government has made the process easy by making the documents available only on a self-declaration basis. By registering as Udyam you can avail the various benefits provided, some of them are international trade fair, easy collateral bank loans etc.

We are a professional team who will assist you in the update process of Udyog Aadhaar. You just have to enter the details and we will process your application. If you still have any queries or issues related to Udyam, you can ask us in the enquiry form. One of our experts will contact you through your email.

You can also visit msmeregistrar.org for more information.


Apply For Udyam Registration
Re register Under Udyam
Know About Your NIC Code
Udyam Registration Benefits
What is Udyog Aadhar Memorandum? Benefits, Documents, Registration Process
MSME Loan Know How to Apply for MSME Loan
What is the Full form of MSME?
QUICK LINKS
TRACK ORDER
BLOG
ENQUIRY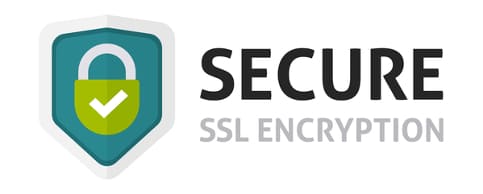 ---
LAST UPDATED ON : 03/10/2023
WEBSITE MAINTAINED BY MSME REGISTRAR
---
THIS WEBSITE IS A PROPERTY OF A CONSULTANCY FIRM, PROVIDING CONSULTANCY SERVICES. WE EXPRESSIVELY DECLARE THAT WE ARE PRIVATE CONSULTANTS. WE HAVE NO RELATION OR WE DO NOT REPRESENT ANY GOVERNMENT OFFICIAL OR ANY GOVERNMENT DEPARTMENT